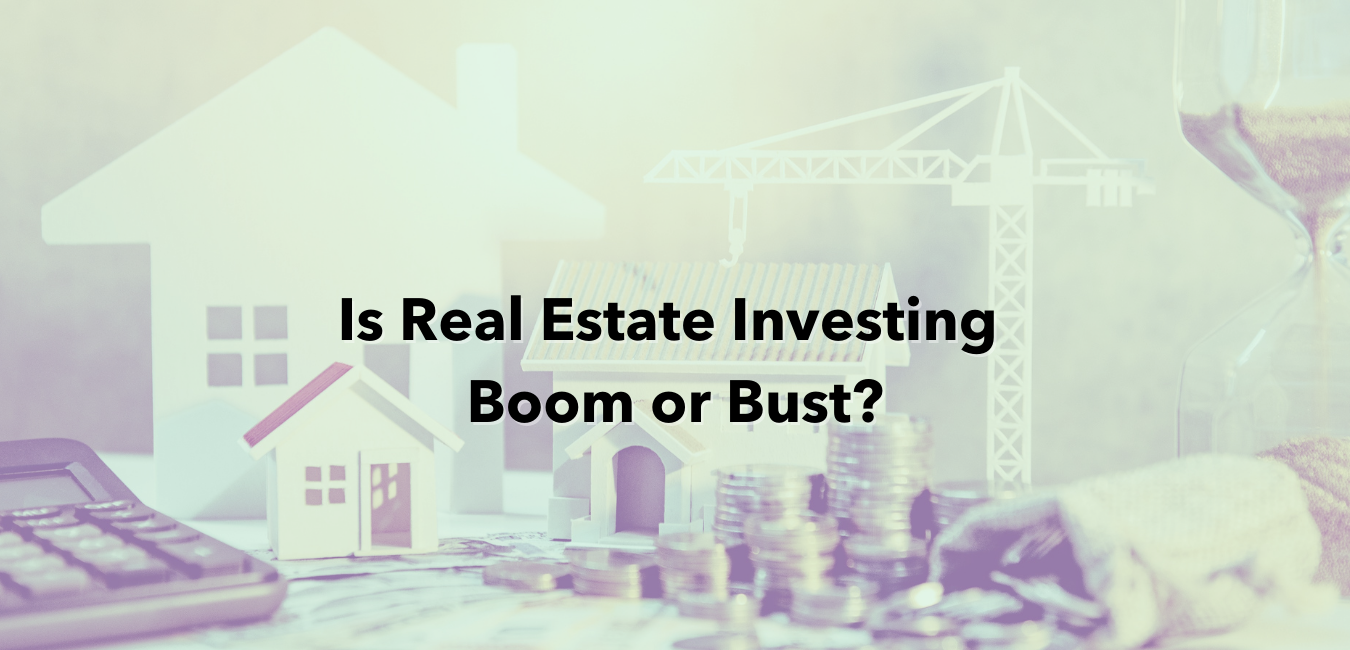 ---
Is the real estate market about to bust? Blackstone Group Inc. President Jon Gray doesn't think so. He has advice for investors looking to make sense of the U.S. real estate market. "Don't fear a bust anytime soon.
Home prices surged to their highest levels since 2005. Cheap mortgage interest rates are encouraging buyers toward new homes, while building costs are spiking due to rising raw material prices. Meanwhile, a worker shortage has reduced new construction. In commercial real estate, the wider acceptance of remote work during the Covid-19 pandemic is creating office vacancies across the country.
Despite all that, now's a pretty good time for the market, according to Gray, who has been at the center of the biggest booms and busts in the industry over the past three decades.
The market isn't showing the typical warning signs — too much leverage, too much capital, too much building, Gray said. There will be a "rediscovery" of cities such as New York and San Francisco, fueled by immigrants, creativity, entrepreneurship, and technology.
The billionaire also spoke about where he'd put $100,000 today, what to avoid pouring money into, the best way to invest in real estate, and how President Joe Biden's tax policies could affect property owners.
Gray's journey at the New York-based firm began in 1992 and by 2005, was running the real estate investment unit. Over the next 13 years, Gray built it into a behemoth with $115 billion of assets. The below is a condensed version of the Q and A between Gray and Bloomberg Wealth.
Question: The economy has been pretty good, but will probably head down at some point, so is this a good time to invest in real estate?
Answer: It's still a pretty good time for real estate for a couple of reasons. There are two warning signs; one is too much leverage and too much capital, and neither is really the case in the real estate system today. The second is too many cranes and too much building, and we're actually below historic levels in terms of new supply.
The other thing I'd point out is that the S&P 500 delivered something like four times the return of public REITs since the beginning of 2020, before Covid. So real estate is lagging coming out of the recovery because obviously people have been concerned about the physical world. As the economy reopens, people go back into spaces, real estate will see a little bit of a bounce. I think the risk is if interest rates move a lot.
Another positive thing about real estate is inflation drives up the replacement cost of buildings. And that gives you a little bit of a cushion on existing real estate.
Question: Is residential less or more risky than commercial real estate?
Answer: If you mean for-sale, single-family housing, there's probably more risk in the sense that you're building something and you're selling it, and it's a function of the market. If you're talking about rental housing, such as an apartment complex, that tends to be less risky because it's less cyclical. People don't give up their apartments. There's some volatility but nothing like, say, office buildings or hotels.
And then commercial real estate involves office buildings; warehouses, which has been the biggest theme for us over the last 10 years; hotels; shopping centers; senior living facilities. And all of them have different risk returns, depending on geography.
Question: New York City has seen a lot of people leave during Covid. Do you expect that people will come back, work five days a week, and use all the office space in New York or similar cities that they did before?
Answer: There is a sort of recency bias because we've been home, we assume that's the way it will continue. When I think about our company, we know we're better together. We're better at being creative, we're better at solving problems, we're better at training our young people. It's really an apprenticeship business, learning how to invest. We have a lot of smart, talented people who are connected by culture. Being together matters.
Some companies will conclude they don't need quite as much space, so that'll create some additional vacancies. People will be concerned about owning office buildings, and that may create an opportunity. There will be some headwinds for a number of years and then, over time, things will recover.
I would point out, though, outside the U.S., for instance, in China, buildings are back to full capacity. In Europe, people don't have as much living space in their homes. So not all geographies are the same. And even here, I think there'll be a bias toward going back to the office, even though it won't be like it was before.
Question: A lot of people have moved to Florida and Texas, maybe for warm weather, maybe because those states don't have income taxes. Do you think that trend will continue? And is that a good place to invest in real estate now?
Answer: It's a bit of both. The weather, the lower cost of living, lower taxes, concerns about the quality of life. Texas is one of the fastest-growing states in the country, even though it's enormous. I think that will continue, and it was accelerated a bit by the pandemic. On the other hand, New York City, San Francisco, are amazing places. And when you think about technology and innovation, entrepreneurship, immigrants, there will be a rediscovery of these cities. But, yes, Texas and Florida are well-positioned.
Aspen Insurance Agency is in Denver, CO, and services clients nationwide. We are a family-run business working with multiple insurance carriers to offer our customers the coverage they need at the lowest possible cost. We offer a wide range of personal, auto insurance, commercial, and professional insurance to residential and commercial insurance customers enabling the cheapest rates available. Call to speak to one of our insurance professionals and see how painless insurance shopping can be.