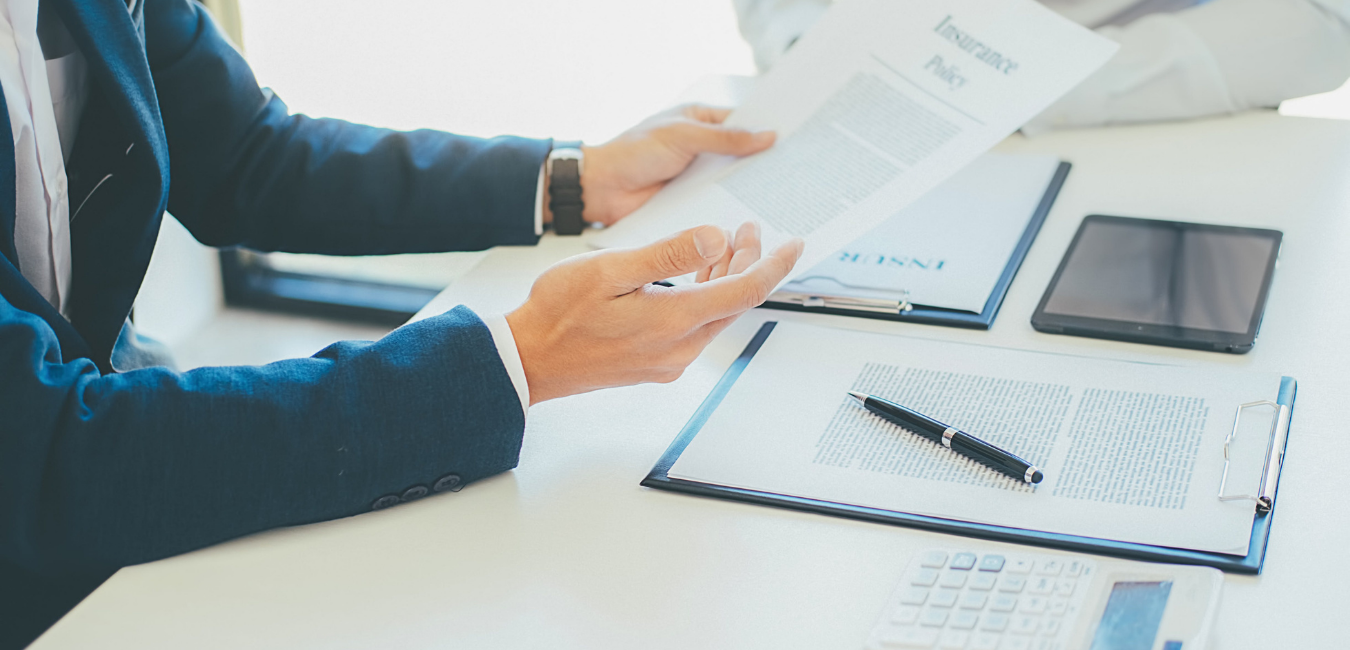 Owning and operating a business takes a lot of time and energy: satisfying customers, attracting, finding, and retaining talented employees, marketing products and services. The list goes on and on, and on. One responsibility which may not receive the attention it should is ensuring your business has appropriate insurance coverage.
Here are some of the mistakes made by businesspeople when choosing insurance.
Failing to Read Your Policies
Your insurance policy does not make for exciting reading but knowing what is and is not included is crucial. It is the only way to know what risks are covered and which are excluded. Looking at your policies after a loss occurs is not effective timing. You cannot buy coverage for a loss that has already taken place.
While many insurance policies are written in simplified language, they still contain some "legalese." If you have trouble comprehending the wording, ask your trusted insurance advisor or attorney to explain the policy wording.
Buying Too Little Property Insurance
When insuring buildings and personal property under a commercial property policy, make sure to have adequate limits. This is essential even if your policy includes replacement cost coverage. While the replacement cost coverage will automatically cover the cost to repair or replace your damaged property, it will not pay more than the limit of insurance. If the cost to repair or replace your property exceeds the limit, your policy will only cover that portion of the loss within the policy limits.
Watch out for coinsurance clauses and agreed value provisions, which are often found in property policies. Both impose a penalty for underinsuring your property. If a loss occurs and you have failed to maintain a minimum amount of insurance, your insurer will not pay the full amount of the loss. Deliberately underinsuring your property is not a good way to save money on property premiums.
Failing to Insure Potential Income Losses
Many business owners are careful to insure their company's physical assets but fail to consider a common consequence of physical losses, namely a loss of income. A company will lose income if its premises suffer a physical loss and the business cannot operate until the damage is repaired.
Business Income insurance is intended to help companies survive an interruption in operation by reimbursing the company for the income it would have earned if the loss had not occurred. It also covers continuing expenses like rent or electricity regardless of whether your business is operating.
Your business may also need Extra Expense insurance: which covers expenses you incur to avoid or minimize a shutdown when property has been damaged by a covered peril.
Failing to Accurately List Entities or Locations
Under most liability policies, only the people or entities shown in the declarations qualify as named insureds. People or entities not listed on the policy generally are not covered. Failing to list a business entity on a general liability, commercial auto, umbrella, or other liability policy can have disastrous consequences.
For example, for tax reasons, you transfer ownership of all your business property to a newly created subsidiary. However, your liability policy only lists your company name as the named insured, not the new subsidiary. Were an accident to occur on the property and the subsidiary sued, your insurer can refuse to cover the claim as the subsidiary was not named on the policy.
Similar problems can occur if business locations are omitted from a commercial property policy. Most property policies cover physical loss or damage to covered property at the premises described in the declarations. If damaged property is situated at premises not shown on the policy, the damage may not be covered.
Sticking With the Same Insurer or Policy for Too Long
While a long-term relationship with an insurer can be an asset, avoid staying with an insurance company no longer meeting your needs. An insurer (or insurance policy) that was suitable for your business in the past may no longer provide adequate coverage.
Insurers do change over time. Some grow and expand their product offerings, some improve the quality of their service while others allow theirs to decline. You can determine whether your insurer is still competitive in the marketplace by asking your trusted insurance advisor to obtain quotes from other insurers.
The best advice is to meet with your trusted insurance advisor every few years for a full assessment of your risks and insurance needs to determine you have the most appropriate coverage for your current and future business needs.
Aspen Insurance Agency is in Denver, CO, and services clients nationwide. We are a family run business working with multiple insurance carriers to offer our customers the coverage they need at the lowest possible cost. We offer a wide range of personal, commercial, and professional insurance to residential and commercial customers enabling the cheapest rates available. Call to speak to one of our insurance advisors and see how painless insurance shopping can be.