About Us & Our Partners
At Aspen Insurance Agency we like to think of ourselves as your local agent "anywhere" you are. In the 21st century we understand life milestones happen, jobs change frequently and its harder to just Google your insurance needs away. We like to do business as we have been for over 25 years. Whether you are in Colorado or across the country in Florida. That means taking the time to truly understand our customer's needs and treating them with respect. Treating them as we would our family. From meeting in person to meeting over Skype. We at Aspen Insurance Agency like to stay ahead of the curve when it comes to utilizing technology and that makes your insurance experience that much easier. We understand life has never been more chaotic and overwhelming than today and our mission is to make your insurance needs a stress of the past. We aren't looking to just send out quotes after quotes. We're looking to develop a mutually beneficial long-term relationship that gives our customers one less thing to worry about.
As an Independent Insurance Agency based out of Denver, Colorado we are free to choose the best carrier for your insurance needs. We do not work for an insurance company; we work for you. Aspen Insurance Agency represents a carefully selected group of financially strong, reputable insurance companies, therefore, we are able to offer you the best coverage at the most competitive price.
We are licensed in a handful of states to provide our clients service no matter where they may be located. For your reference those states are: California, Colorado, Illinois, Indiana, Kentucky, North Carolina, Ohio, Tennessee, South Carolina, and Texas.
---
Meet Our Team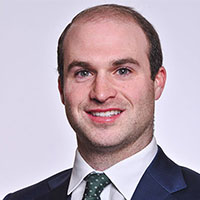 Marc Goldenberg
Owner & Managing Partner
Marc is the Owner & Managing Partner of Aspen Insurance Agency. His entire goal is to provide personalized and comprehensive planning for his clients. He attended The University of Denver where he graduated Cum Laude with a Bachelor of Fine Arts degree. Marc has been in this industry for over 7 years and as a well-rounded Insurance Agent accompanied with his financial licensing has given him the ability to satisfy all of his clients goals. He specializes in strategies to help his clients accumulate, protect and maintain their quality of life in all stages. He has expertise involving insurance analysis and assisting clients in the process of developing their comprehensive insurance and financial strategies. He has a strong personal commitment to his clients and will work diligently to help. In his free time, he enjoys all that Colorado has to offer including skiing, hiking, golfing, attending sporting events and spending time with his fiancé Hailey. Together they enjoy playing with their fur baby Lola. To schedule a time to discuss your needs contact Marc at Marc@aspeninsuranceagency.com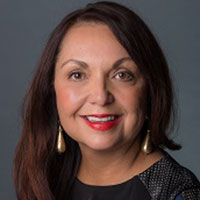 Cindy Chase
Founder and Chief Marketing Officer
With 25+ years in the insurance business Cindy has become Denver's "go to" broker and a consistent leader with a reputation for tenaciously protecting her clients interests. Cindy has built friendships and clients that will last a lifetime. Cindy has a long record of successfully helping thousands of people to make sure their insurance needs are consistently met. Cindy's hard work, charisma, and a true passion for helping people has led to her reputation of being a women business owner that can be summed up in five words: love, integrity, commitment, passion and fun. To contact Cindy feel free to reach out to her via email at Chase@aspeninsuranceagency.com or 303-777-2991.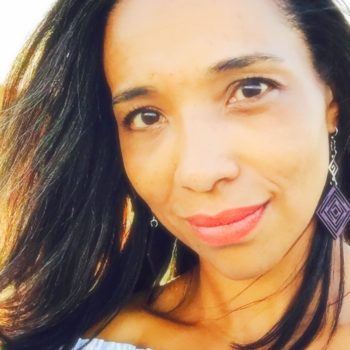 Farah Stern
Commercial Lines Account Manager
Farah has been an in the insurance business for 15 years. She loves creating long lasting relationships with clients and making sure to have a holistic approach to their insurance needs. she believes in the big picture analysis, covering the risks for now, and for what's ahead. In the end, it's about people. Their business, their homes, their families. Farah's expertise along with her natural curiosity and desire to learn is what allows her to ensure clients get the best coverage possible. She is originally from France where she was raised in the beautiful town of Nantes in Brittany. She came to the US in 1996 and never looked back! She still loves going home to visit her family and friends, and making sure her daughters have time with their French cousins.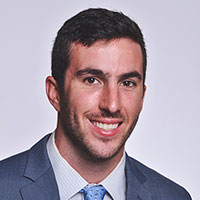 Harris Levine
Personal Lines Account Manager
Harris was born and raised in Louisville, Kentucky. He attended the University of High Point in North Carolina where he got a degree in Business Administration, a minor in Marketing with a concentration in Entrepreneurship. He did all of this while being a Division 1 Lacrosse player all four years. After graduating college Harris headed out west to California where he had jobs in the Marketing and Sales sector. While in California Harris realized he wanted to experience a different culture and he thought Denver would be his new home. Harris has lived in Colorado since early 2018 and has loved it ever since. He got into the insurance business to help people and Harris could not be happier with his decision. He enjoys fly fishing, playing sports in Wash Park and heading to the mountains on the weekend. Harris can be reached at Harris@aspeninsuranceagency.com or 303-777-2991.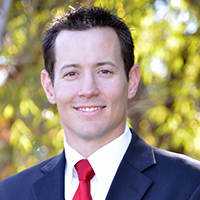 Matthew Hiddle
Independent Insurance Broker
Matthew is a Colorado Native with a passion for serving others. He is a graduate of Metropolitan State University in Denver, CO and has been a part of the Aspen team since 2013. Matthew takes great pride in safeguarding individuals, families and businesses. "My goal with every family or business is to maximize their coverage at an affordable rate that fits their budget" When he's not protecting others you can find Matthew spending time with his wife and four children or out on a baseball diamond. Matthew can be contacted at Matthew@aspeninsuranceagency.com or 720-689-2164.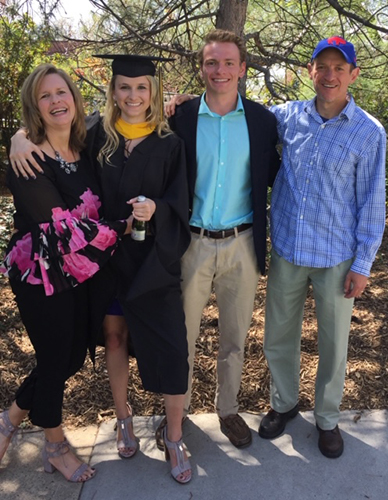 Antoinette Linza-Moscati
Client Relationship Manager
Antoinette's job is to help our clients communicate with our staff and make sure clients are happy with their service with our agency. She is a graduate of the University of Denver with a degree in Business, and has a teaching degree from Metropolitan State University. After over 20 years in Education (mainly teaching middle school), she has made her way back into the business world! Antoinette is a Colorado native and has successfully raised a husband, 2 children, several animals, and a variety of youth who have taken refuge in her home. When she isn't working, she enjoys family time, watching sports, running, hiking, music, travel, and a good glass of wine! To reach Antoinette please email Denver@aspeninsuranceagency.com or call 303-777-2991.
Lola
Office Dog
Lola is our office dog. She is a 11 pound Shitzu-Maltese mix. She was a rescue puppy from Hurricane Harvey. Feel free to stop by and give Lola some love anytime! She makes insurance fun!
---
What is an Independent Insurance Agent?
When you decide to buy a car, you wouldn't purchase the first one you see. What if one day the automobile industry decided to make only one type of car, one make and one model. You wouldn't have a choice!
The same situation holds true for insurance. You need insurance to drive a car, to purchase a house, to protect your family's financial future and to run a small or large business. But if there was only one insurance company that offered only one type of insurance, car insurance, home insurance or business owner policy ‐ you wouldn't have a choice. The only solution would be going to that one company. We don't think that serves you, as the client, to the degree you deserve.
With an independent insurance agent, you have choices. We are not tied to any one insurance company. One of the advantages of using an independent agent is that we work to satisfy your needs. You are using an expert for an important financial decision and that is our main goal.
As an independent agent that has several companies that we can approach to get you the best coverage at the best price. We know the companies with the most efficient claims departments to recover your losses as quickly as possible.
When you buy insurance, whether it's for your home, your car or your business, you want an advocate who will properly assess the risks you face and give you an objective analysis of the marketplace, it's up to you to make the final choice. Aspen Insurance Agency is your one stop shop for both your personal and business insurance needs.